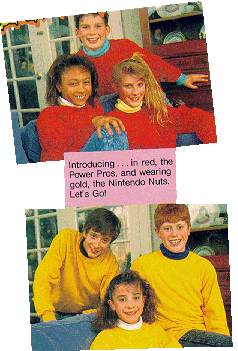 "Persons with heart, respiratory, back and joint problems, or high blood pressure or under a physician's direction to restrict activity should not use the Power Pad without a physician's advice. Pregnant women should not use. Serious personal injury can result."
- Power Pad Instruction Manual
The first nominee for Best Nintendo Peripheral is the Power Pad. This was a giant mat Nintendo released to try to trick little fat kids into getting into shape. This wasn't very successful since the manual was filled with so many safety warnings, most people were too intimidated and paranoid to step onto the dreaded death mat. If you did, you were supposed to take off your shoes and run in place on it, but even the slowest kids figured out the pad couldn't tell the difference between hands and feet. So a Power Pad session quickly degenerated into fat children slapping the mat with their hands and making their track and field guy run so fast they ignite. After a bottle of liquor, me and the judges tried to play it like the warning filled instruction booklet told us to. It was super fun to be playing Nintendo and getting in shape at the same time, but we were fined $500 because of our downstairs neighbor's noise complaint. Of course, after our lengthy Power Pad gaming/excercise party, we were all tough enough to kick his ass.