ATARI 80 CLASSIC GAMES IN ONE
· EASTER EGG: There are actually 87 games, counting the two hidden ROMs (Tempest- in the bonus archives, and 1-player Combat, Zach Matley's Tank AI), as well as the arcade Tempest hack, Tempest Tubes.
· BUG: VCS Battlezone - problem with left-side of screen.
· BUG: VCS Off The Wall - Your character's skin is green.
· BUG: VCS RealSports Tennis - the net is comprised of several horizontal lines (see picture); there are no vertical lines.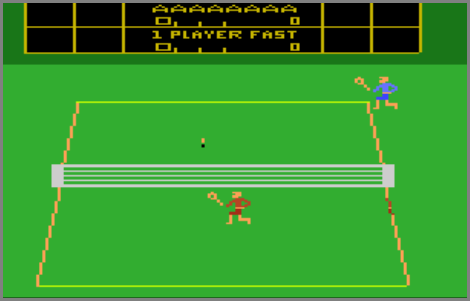 Return to Digital Press Home